PNEUMATIC TRANSFERT PRESS
Double pneumatic transfer press suitable for welding logos and serigraphs capable of moving from left to right giving the operator the opportunity to prepare a new job while waiting for pressing.
Double pneumatic transfer press
Barometer
Urgent pause switch
Double LCD display
Time adjustment
Temperature regulation
Sturdy handle
500 W of power
Max temperature 250 °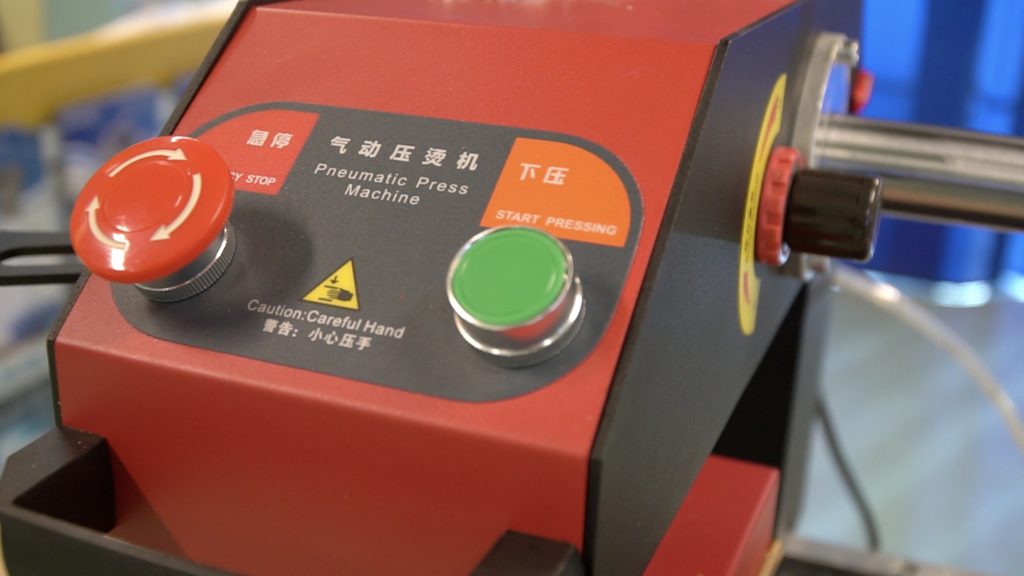 AUTO
There are 2 modes: MANUAL by pressing the green button the press goes down.
AUTOMATIC the press goes down automatically when one of the two working ends is reached.
There is also the safety button and the pressure gauge with its knob to adjust the pressure.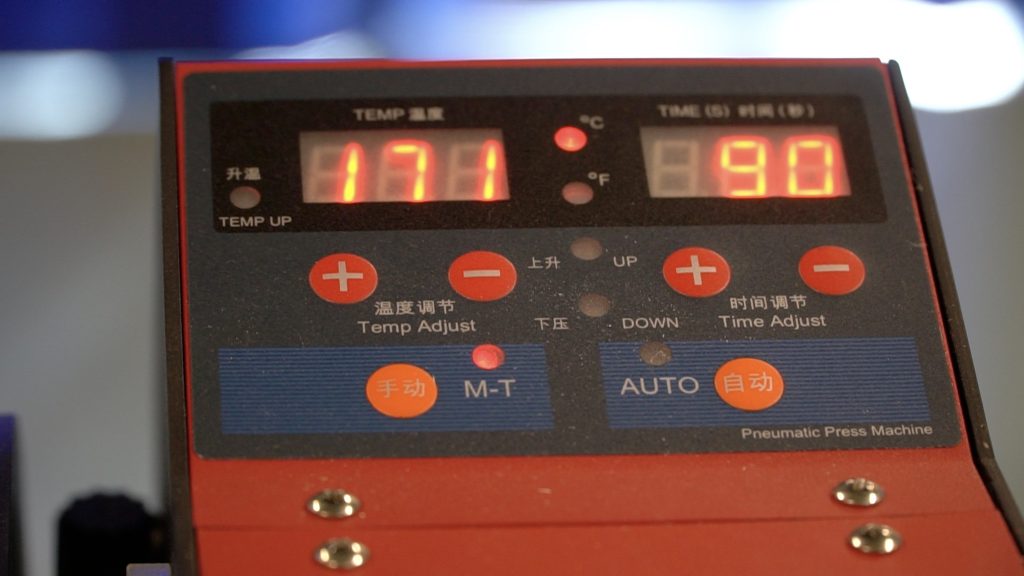 DOUBLE LCD DISPLAY
The temperature is adjustable and is displayed on the LCD display, it can reach 200 °. There is also a second display for digital adjustment of the time after which the press is raised so as not to burn or ruin the fabric.
MATERIALS
The press is able to weld logos on materials of different types and thicknesses such as t-shirts, sports fabrics, padded and more in a few seconds simply by setting the appropriate time and temperature.